Business Continuity and Disaster Recovery
Implement continuity systems to stand strong in the digital age
Business Continuity and Disaster Recovery
Resilient systems to mitigate risk, ensure business continuity and peace of mind
With the advancement of the Internet of Things (IoT) and the ever-growing sophistication of cyber criminals, concerns around risk, security and data protection are understandable.
As your strategic technology partner with expertise in BUDR and continuity, we'll ensure your organisation and your users have systems in place to mitigate risk and safeguard business continuity.
Our business continuity and disaster recovery services enable our clients to respond swiftly and effectively, securing applications and data to empower operational continuity.
Disaster recovery is just one part of a much larger business recovery challenge: many organisations choose to focus on backup without considering the importance of full business continuity planning ⁠— we do both, allowing you to remain competitive in the face of disaster.
Ensure your business can keep trading after an incident
Reduce the impact of cyber attacks
Minimise the cost of tackling business disturbance
Shorten disruption periods
Built to last
Our expert technology consultants work with key stakeholders to create and implement policies, strategies and plans for business continuity. We'll determine the priority of services and operations to ensure you can create value despite encountering disaster.
Your BUDR and continuity solution will include robust procedures for the protection and reinstatement of your data, applications and workflows. We'll make sure your business and your people can continue creating value, no matter what happens. With the right planning and risk management in place, we'll implement disaster recovery infrastructure and software according to your needs.
The benefits:
Ensures your business can keep trading post-incident
Reduces the impact of cyber attacks
Minimises the cost of tackling business disturbance
Shortens disruption period
Protects business reputation
Moderates data compromise
Recovers your services according to your business needs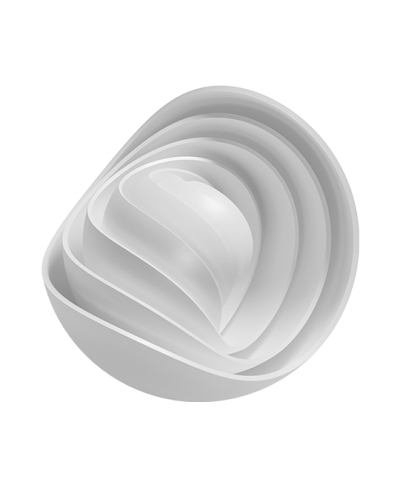 Resilience in the face of adversity
Cost-effective systems to mitigate risk, ensure business continuity and afford peace of mind. Protect your organisation with resilient systems.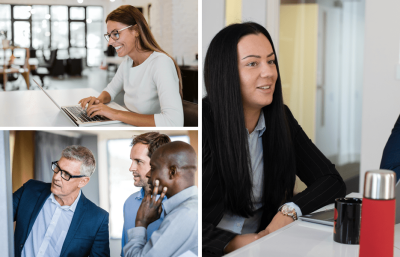 How ROCK can help
IT Infrastructure capabilities
Business continuity consulting
Plan, implement, test and maintain a solid business continuity solution. Establish and enhance an end-to-end resilience programme.
Business continuity policy
Embed appropriate business continuity policies into your organisation's governance. Engage stakeholders for success.
Risk management
Identify, prioritise and manage risks so that your business continuity solution addresses what matters most.
Validation and testing
Make sure your BUDR and continuity systems are secure and functional at all times.
Disaster recovery processes
Design recovery processes that protect your data, applications and services. Determine and facilitate the level of availability unique to your operations.
Data backup and off-site replication
Create and manage backups on and off site to increase redundancy and reliability of recovery processes.
Backup as a Service (BaaS)
End-to-end management of your backup systems and processes for simplicity and peace of mind.
Disaster Recovery as a Service (DRaaS)
End-to-end management of your disaster recovery systems and processes for simplicity and peace of mind.
Resiliency services
Identify, predict and prevent risks. Detect, react and recover from a disruption.
"Zero trust" business resiliency and IT disaster prevention
Shift from a parameter-centric security approach to one that verifies users regardless of location and network.
Technology resilience integrated with business continuity
Align technology resilience with overall business continuity planning. Make technology assets available in the event of disaster.
Cloud BUDR
Reduce costs, increase availability and uptime, and simplify BUDR with cloud-based services.
Disaster access planning
Facilitate appropriate access to alternative sites when disaster occurs.
Near-zero Recovery Time Objective (RTO) and Recovery Point Objective (RPO)
Bring systems back online instantly and achieve near-zero data loss.
Cyber security consulting
Prevent and reduce the impact of cyber attacks.
A strategic partner
to global and national trailblazers
Access your free IT Audit
Our clients see on average a 40% decrease in their IT costs. Cherish the peace of mind a cost-effective, solid IT infrastructure brings.
You'll benefit from a free IT assessment, gaining a holistic understanding of your organisation and its IT infrastructure. We'll empower you with insights so you can achieve your objectives, securely.
We're a trusted partner to hundreds of global trailblazers.
Learn why: complete the form to schedule a free demo customised to your specific IT infrastructure requirements.
IT Infrastructure
IT Infrastructure
IT Infrastructure
IT Infrastructure
IT Infrastructure
IT Infrastructure
Lay the foundations for success. Agility, flexibility and resilience to stand tall in the digital age.
---