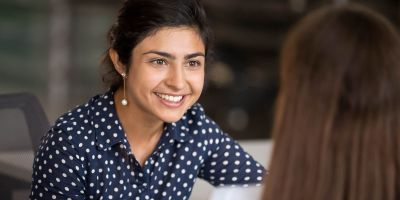 Our Experience
Benefit from our decades of experience
Experience in navigating the digital age
Over 14 years, we have worked alongside our clients as their strategic partner, providing leadership, guidance and support for their technology. From our origins, we have evolved to provide expert capabilities for clients around the world and we believe in progress — that the application of ingenuity, reason and science can improve societies, economies and the human condition.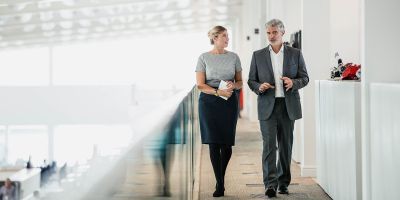 Anything Technology
Diversity embodies everything we do. From our people to technology solutions and capabilities, this diversity allows us to provide the exact services our clients need.
This means we can deliver for clients of every size and industry and we can continue to meet your needs as your organisation grows. Our internal development capabilities also mean that if a solution doesn't exist, we can build one for you.
We research, build and continuously innovate to deliver tailored solutions in every area of technology. We call this concept, "Anything Technology".
Innovation labs
Innovation is a vital component of success in the digital age. Utilising our internal experts, we create transformative pathways that lead to evolution and increased performance within your organisation.
We have conducted innovation labs alongside renowned organisations such as the Royal Bank of Scotland, the NHS, ITS, Bupa, ASOS and more.
Consultancy
We have delivered over 10,000 successful consultative projects since ROCK formed in 2008.
Our consultants invest time to truly understand your organisation and combine our extensive technology knowledge and experience to deliver transformative impact.
We leverage proven consulting models to provide leadership and guidance in every area of technology. With roadmaps covering three to five years (and beyond) we ensure that your infrastructure is working for you now and that it will enable your future strategies for years to come.
Partner ecosystem
We have long-term relationships with the most reputable technology companies in the world. This positions ROCK perfectly to help you adopt the most appropriate industry-leading hardware, software and practices.
As well as ensuring that you're confident in our capabilities, we can negotiate on your behalf with multiple routes to market.
As your strategic partner, we reduce costs whilst providing complete supplier and asset management, and the upgraded support priority we have established with industry partners.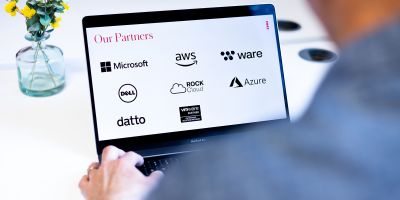 Certifications
Rest assured you are working with an ambitious, accomplished and accredited strategic partner. Our organisation and our people have a wealth of certifications and accreditations, including: ISO9001, ISO27001, PRINCE2, ITIL 4, Cyber Essentials, Microsoft, VMware, Dell, SonicWall, RM6100, and more.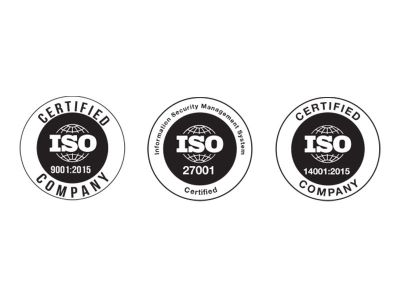 Guided by our True North values
We are guided by our unwavering commitment to do the right thing by our clients, our people and the planet.
We employ the best technical and commercial minds in the business. Our team is exceptional, and the results we produce are exceptional because we are all working toward the same mission and we share the same values.
Together, we are united in our mission to make a positive impact, locally and globally.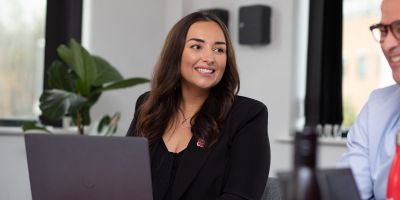 Investors in people
We are firm believers that investing in our staff is an investment in the future. We encourage our people to be the best version of themselves through consistent personal and professional development. We embrace our diversity, operating as One Team, thinking outside the box with the goal of making a difference.
ROCK University
We are firm promotors of all things STEM, all things technology. ROCK University facilitates the training of new staff and further education for our more experienced staff. No matter who you are working with at ROCK, everyone is highly trained and has a thirst for knowledge.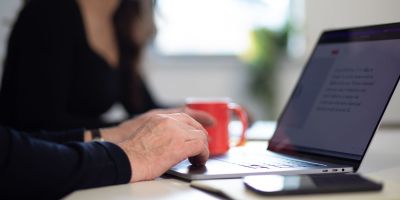 Diversity, inclusion and equality
In supporting diversity, inclusion and equality, we are keen to play our part in creating a fairer, better world. Not only does it make business sense, it's just the right thing to do. Having a diverse workplace and workforce means we, and our clients, benefit from a range of perspectives and innovative thinking.
Three awards for best place to work, and counting
By creating the best place to work, we attract, inspire, develop and retain exceptional people who make more impact with your organisation. We aim to become recognised as one of the best places to work in the world.
Our award-winning approach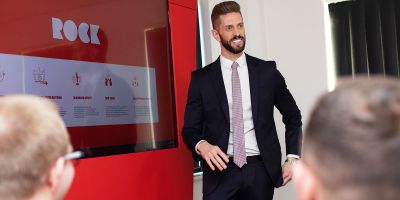 We work with leading
organisations across all three sectors
Private sector
Helping the private sector become faster, smarter, more secure and more productive than their competition.
Public sector
Helping the public sector create human-centric innovation that provides greater value to society.
Third sector
Helping the third sector embrace technology to reduce costs, achieve carbon neutrality and become more adaptable.