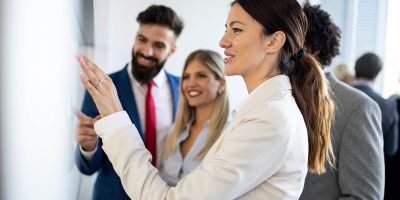 People and Leadership
ROCK is made up of forward thinkers
One Team
Working as One Team, we care deeply about the impact we have on our clients, our people, our communities and the planet as a whole. Our passion for high performance fuels the success we share with our clients.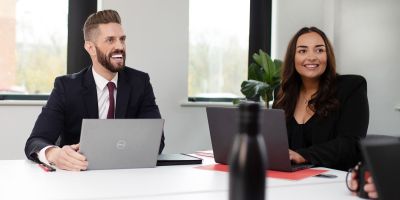 We love what we do
We live and breathe business and technology, combining our industry specific insights and technology expertise to offer tailored IT solutions. We offer our clients fresh, innovative perspectives to accelerate progressive change and create lasting value. We're client obsessed, creating a culture of agility to deliver transformative impact.
Our award-winning approach
Leading our people to success
Our people are the lifeblood of ROCK. We have some of the most technically gifted people working for us: forward thinkers whose strength lies in their diversity and creative thinking; leaders who focus on ingenuity and creating infinite opportunities, and innovators and problem solvers to whom "no" isn't an answer. Together we form one exceptional team, guided by the desire to make a difference.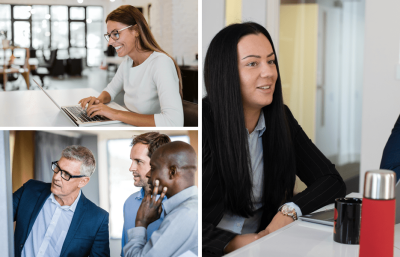 Rob Dance

CEO & Founder

Rob started ROCK in 2008, and has provided continual strategic direction and leadership for our teams. As CEO, he is responsible for maximizing value for our clients, our people and the society. His career spans over two decades in the technology industry and key strengths include finance, marketing, launching new services, and building teams that deliver exceptional results.

Ian Elsbury

Managing Director

Ian is our Managing Director with over 30 years experience in the technology industry and within programme management. In this role, he oversees strategy for sales and service delivery, sets comprehensive goals for the company's performance and growth, establishes policies that promote company culture and vision, and manages relationships with key partners to continually improve our service offering for our clients.

Kiera Barrett

Senior Service Delivery Manager

Kiera is our Senior Service Delivery Manager, known for her exceptional ability to ensure top-notch service quality and client satisfaction. With extensive experience in managing service teams, nurturing client relationships, and an unwavering commitment to delivering top-tier service, Kiera's dedication and leadership set the gold standard in ROCK.

Andy Murtagh

Director of Technology

Andy is our Director of Technology. He brings extensive operational knowledge to ROCK, including 20 years of experience in the technology and service industries, and building internal teams focused on quality and continuous service improvement. Under Andy's leadership, ROCK has established and scaled the most innovative customer experience in the technology industry.

Anthony Giles

Head of Business Development

Anthony excels as our Head of Business Development, driving growth by identifying opportunities, cultivating client relationships, and leading a high-performing team. His strategic acumen, leadership, and industry expertise are key assets in achieving our business objectives. Anthony is an invaluable leader in our organization's success.

Rob McGoun

Director of Transformation

Rob is our dedicated Director of Transformation, with a wealth of experience in driving positive change and innovation in IT and business processes. His leadership has been pivotal in executing complex change programs, aligning technology with strategy, and fostering growth. He continually empower our organization to optimize efficiency, enhance customer experiences, and achieve sustainable success.