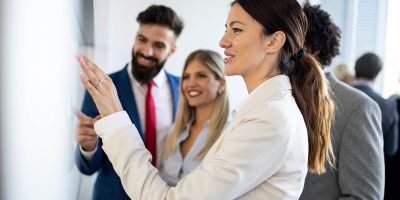 People and Leadership
ROCK is made up of forward thinkers
One Team
Working as One Team, we care deeply about the impact we have on our clients, our people, our communities and the planet as a whole. Our passion for high performance fuels the success we share with our clients.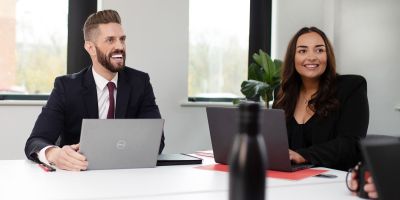 We love what we do
We live and breathe business and technology, combining our industry specific insights and technology expertise to offer tailored IT solutions. We offer our clients fresh, innovative perspectives to accelerate progressive change and create lasting value. We're client obsessed, creating a culture of agility to deliver transformative impact.
Our award-winning approach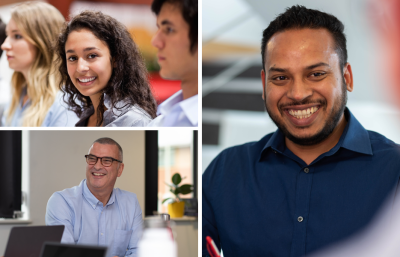 Leading our people to success
Our people are the lifeblood of ROCK. We have some of the most technically gifted people working for us: forward thinkers whose strength lies in their diversity and creative thinking; leaders who focus on ingenuity and creating infinite opportunities, and innovators and problem solvers to whom "no" isn't an answer. Together we form one exceptional team, guided by the desire to make a difference.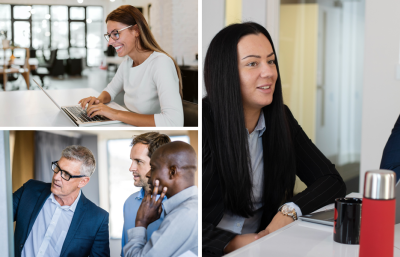 Rob Dance

CEO & Founder

Rob started ROCK in 2008, and has provided continual strategic direction and leadership for our teams. As CEO, he is responsible for maximizing value for our clients, our people and the society. His career spans over two decades in the technology industry and key strengths include finance, marketing, launching new services, and building teams that deliver exceptional results.

Ian Elsbury

Managing Director

Ian is our Managing Director with over 30 years experience in the technology industry and within programme management. In this role, he oversees strategy for sales and service delivery, sets comprehensive goals for the company's performance and growth, establishes policies that promote company culture and vision, and manages relationships with key partners to continually improve our service offering for our clients.

Kiera Barrett

Head of Operations

Kiera is our Head of Operations. In this role, she oversees strategies for expansion and operations setup. With a focus on the client experience and digitalising processes and systems, Kiera ensures global service availability and stakeholder satisfaction resulting in explosive business growth.

Brandon Lewis

Sales & Commercial Director

Brandon is our Commercial Director, spearheading the development of the sales organisation. His responsibilities span both functional and strategic initiatives for new client sales, account management and leadership development. Under Brandon's leadership, he developed the infrastructure, processes and systems needed to support the client journey across the organisation.

Sarah Mills

People Operations BP

Sarah is our People BP, responsible for bringing together systems and talent with human resource strategies and initiatives that support our high-performance culture. Responsible for organisation health, her work has increased our ability to align, execute and innovate to achieve our short and long-term goals.

Andy Murtagh

Director of Technology

Andy is our Director of Technology. He brings extensive operational knowledge to ROCK, including 20 years of experience in the technology and service industries, and building internal teams focused on quality and continuous service improvement. Under Andy's leadership, ROCK has established and scaled the most innovative customer experience in the technology industry.

Rob McGoun

Head of Consulting

Rob is our Head of Consulting, responsible for leading all of our consulting and project management teams and supporting our ambitious plans. Rob has been instrumental in driving growth in consulting while shaping future thinking on how our clients could better align with emerging technologies and trends, leveraging our capabilities to help them solve the world's most complex problems.