As businesses increasingly migrate their assets to the cloud, it is important to consider options for business continuity and disaster recovery to avoid disruption and damage from data losses.
According to a study by the University of Texas published in 1987, 94% of companies that suffer a catastrophic data loss do not survive, 43% never reopen, and 51% close within a year. We would expect these percentages to be much higher now that businesses rely on ever-growing amounts of data, which is why a disaster recovery strategy is so important.
On-premise disaster recovery can be costly, so cloud disaster recovery is often the best solution for businesses. This insight explains how cloud-based disaster recovery solutions work and how to implement a cloud disaster recovery plan.
What is cloud disaster recovery?
Cloud disaster recovery is a combination of strategies to back up data, applications and other business-critical resources to a public or private cloud location. Backing up resources allows businesses to restore data quickly in case of disasters such as power or system outages, cyberattacks, and accidental data deletion.
Crucially, cloud disaster recovery enables consistent compliance with relevant data protection laws such as the General Data Protection Regulation (GDPR). Cloud disaster recovery is also extremely flexible, scalable, and can support multiple data centres in the cloud. The next section details the main types of cloud disaster recovery and which one might work best for your business.
Types of cloud disaster recovery
There are three main approaches to cloud disaster recovery:
Disaster recovery from the cloud
This approach involves storing data using the cloud as the primary backup location to then restore the data directly from the cloud following a disaster. Cloud vendors offer many cost-effective options for this, but it might not work if your on-premise infrastructure is not available when you need to recover your data.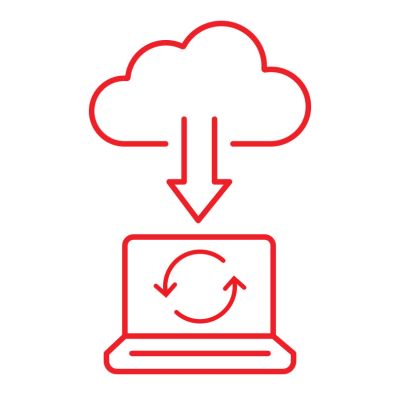 Disaster recovery to the cloud
Recovering data to the cloud means storing a backup on-premise and performing disaster recovery in a virtual environment in the cloud. This approach works when you do not have your on-site infrastructure available, but presents significant risks as the backup location is more likely to be irreversibly damaged in a disaster.
Cloud-to-cloud disaster recovery
This third approach is probably the one that works for most companies because it is cost-effective and presents fewer risks. Cloud-to-cloud disaster recovery means that your backup data and backup infrastructure are separated from the local data centre, keeping them secure. Additionally, transferring data to cloud virtual machines and databases is much quicker than any other method.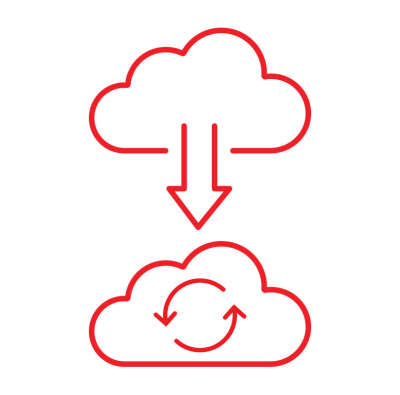 Find the best cloud backup solution for your business.
Best practices for cloud disaster recovery
Once you have decided which cloud disaster recovery approach to adopt, you can start thinking about a plan. Your disaster recovery plan should include the following:
The maximum amount of downtime your business allows after a disaster, known as recovery time objective (RTO)
The maximum amount of data that can be lost, known as the recovery point objective (RPO)
What to do during a power outage
Potential disasters to prepare for
Cloud disaster recovery employee training
Business impact analysis and functions prioritisation
Steps to restore data after a failure or outage
The next section looks at how to implement a cloud DR plan.
How to implement a cloud disaster recovery plan
There are three phases to a cloud disaster recovery plan:
Assessment
This analytical phase is fundamental to determining how resilient your current infrastructure is. It should include a risk assessment as well as an overview of your entire infrastructure and workload. This allows you to identify potential vulnerabilities and define RPO and RTO.
Implementation
This part of the plan should outline actionable steps and technologies in case of a disaster, including strategies and automated solutions for prevention, response and recovery.
Testing
Your cloud disaster recovery plan will need to be tested and updated regularly to ensure it stays viable. This means testing technologies to make sure they are working, keeping your employees up to date with the strategy, and filling gaps when necessary.
Keep your data safe with an exceptional disaster recovery strategy.
Conclusion: protect your business assets with a cloud disaster recovery plan
Organisations in the digital age rely on large amounts of data and applications for all business operations. Serious disruptions to workload can lead to significant financial losses and reputational damage. At ROCK, our cloud infrastructure experts help businesses design the best cloud disaster recovery strategy to stay secure and be prepared when disasters happen. Unlock competitive advantage with our cloud and platform services and find out how we can give you and your business peace of mind.