Automation is now used in various industries to streamline processes and increase profit while fostering innovation. In sectors such as energy and finance, processes and systems are automated to improve the quality of services. In healthcare, automation is used to make data-driven decisions which save more lives.
A sector that has been slow to adapt, but would benefit more than any other from automation, is construction. Automation in construction involves the use of technology to incorporate autonomous machines in construction activities.
This helps streamline workflow and meet demand in a landscape of rising global population, low productivity, and urgent demand for sustainable housing and public buildings. The rise of technology can enable the construction industry to overcome many of these challenges.
While automation in construction has already been implemented in some of the processes, having a more holistic vision could truly transform the sector, filling the gaps left by labour shortages and freeing up staff to focus on crucial work.
This insight explores four benefits of implementing automation in construction, including increased quality and sustainability, and reflects on the importance of construction robotics in a sector that is vital to a thriving society.
Construction robotics can improve efficiency and safety
The construction sector has seen unprecedented labour shortages since the beginning of the Covid-19 pandemic in 2020. When demand started growing again in 2021, many businesses found themselves without the resources to meet it.
According to the 2022 National Subcontractor Market Report by Billd, around 75% of businesses in the US lost profit in 2021 due to labour shortages and market volatility, and 72% are open to investing in new technologies such as automation to improve efficiency and overcome these challenges.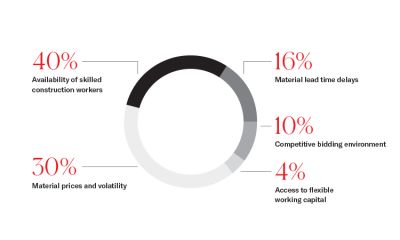 Construction robotics is one of the most effective solutions. Fully autonomous vehicles are starting to emerge on construction sites, carrying out repetitive and labour-intensive tasks like inspections and material transportation.
In the UK, 31% of large and medium construction businesses are already using construction technologies for this. Robotic arms are programmed to carry out tasks such as modular construction or building masonry walls. GPS technology is used in combination with digital models to partially automate earthworks.
At a more advanced level, robots with life-like forms such as Boston Dynamics' Spot Mini are being trained to inspect construction sites and move heavy equipment. This technology has the potential to revolutionise risk management: construction workers are exposed to fewer risks and can focus on high-value, knowledge-based tasks.

Construction automation helps achieve high-quality results quickly
Mixed-reality technology and drones are used to optimise site inspections, reducing the time taken to complete surveys while achieving higher-quality results.
The data gathered through the use of automation in the early stages of construction enables more accurate progress reporting, compliance with environmental regulations, and decreases on-site errors.
While robots and autonomous maintenance machines are being tested, automation is currently used to gather information about buildings, the age of their systems and their energy use, enabling them to be operated in a more efficient way.
If aggregated globally, this data can be used to inform designers and construction workers at the start of the process, improving the built environment and ensuring long-lasting quality.
Construction automation integrates data in a connected construction approach
According to research from Autodesk, miscommunication and poor project data management account for 15% of rework on a project, alongside the time spent fixing mistakes and looking for project data. This cost $90 billion in avoidable rework globally in the last three years. Connected construction technology offers a cost-effective solution to the problem.

Connected construction technology is a network that integrates data across a project's lifecycle, ensuring all information flows seamlessly from one system to another. This way, machines, construction sites and workers are always connected, increasing operational efficiency and productivity.
Businesses can use construction software and mobile apps to manage all aspects of the construction process, including scheduling, design and project management.
For example, automated site diaries and timetables are an effective way to improve communication between onsite and back-office workers in large-scale projects or remote construction sites. The automated diary allows project data to be gathered and shared in real-time via mobile applications, regardless of each worker's location.
The software generates progress reports on each task and site issue, helping managers review progress, adjust project costs, and predict and avoid mistakes in the early stages.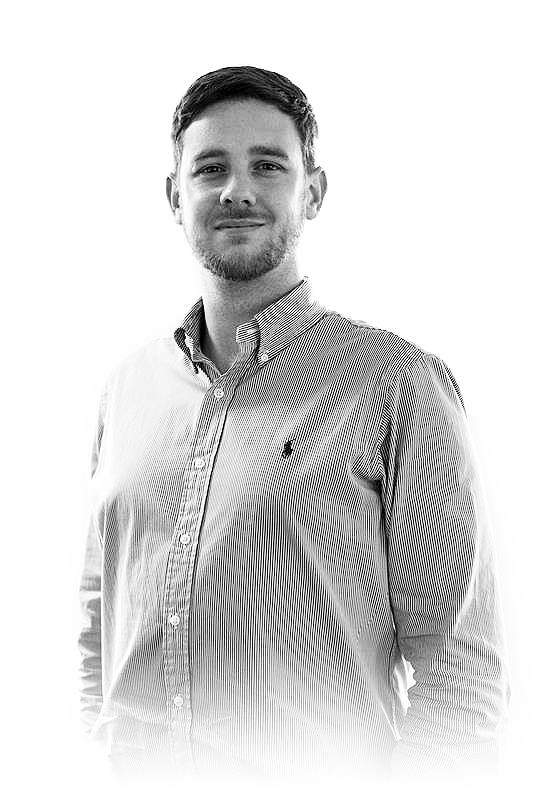 "In an industry of traditional slow adoption, we are seeing the needle move toward the use of forward-thinking and innovative technological solutions – including automation. The rising cost of living has hit even the largest of construction organisations, and using automation to accurately record waste, timesheets and individual site progress is of the utmost importance to enable efficiencies and streamline the speed of scalability.

At ROCK, we are having more and more conversations around the topic of automation within mid-market and enterprise construction companies: there is, without a doubt, a need for change."

Lewis Murray, Enterprise and Public Sector Business Development Manager at ROCK
Construction automation helps the environment
The built environment accounts for 40% of the UK's total carbon footprint, making the construction industry the least sustainable sector globally. Using automation in construction could help achieve sustainability targets.
For example, Geographical Information System (GIS) integration uses geospatial data to monitor the environment for land use and to improve sustainability. If GIS integration is implemented at the design stage, automated scenarios can be created to assess the most sustainable solution based on biodiversity data, risk of habitat loss, pollution, and waste.
Additionally, once construction work is complete, partially automating the management of buildings and structures could improve how they support our well-being and reduce running costs.
Conclusion: businesses need to prioritise construction automation
Automation in construction is increasingly used to tackle the labour shortages that have been affecting the sector since 2020. However, construction businesses have been slow to adapt: because the traditional construction techniques have not changed much over the years, there is a sense of stagnation across the sector, and even though business leaders are open to new technologies, implementation rates are still low.
Although automation often sparks fears of job losses, it is truly the solution to a labour shortage that, if not resolved, could lead to a lack of important buildings such as houses, schools and hospitals. Automation creates new industries, new jobs, and a need for retraining the existing workforce.
Additionally, automation offers new ways to build sustainably and reduces the risk of injuries for construction workers, while generating cost savings.
Automation is the key to a brighter future in a world that is placing unprecedented demand on construction while pushing us to rethink processes and methods.
Want to advance your business with automation?
References